Marshmallow Cream Fudge
2019-01-03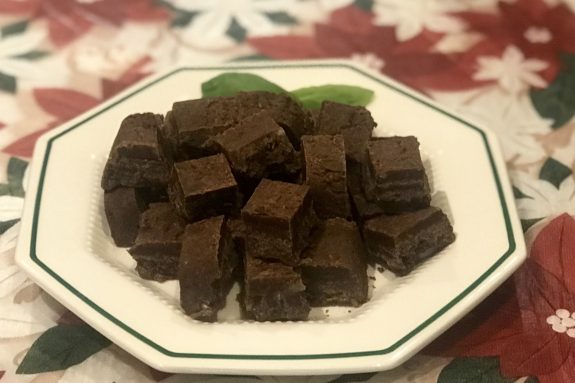 I love marshmallow cream fudge. This recipe is easy to make and family and friends will enjoy. I usually make 2-3 batches. One for family and I like to make extra for my friends Christmas gifts too. It's the perfect gift for holiday season.
Ingredients:
1 Jar marshmallow cream (about 7 oz.)
1 1/2 cups granulated sugar
2/3 cups evaporated milk
1/4 cup butter
1/4 teaspoon salt
1 -12 oz. pkg. (2 cups) semi-sweet real chocolate (I use Nestles)
1/2 cup chopped pecans
2 teaspoon vanilla
Candy thermometer
How to make it:
In large saucepan, combine marshmallow cream, sugar, evaporated milk, butter and salt, bring to full boil, stirring constantly over high heat.
Boil 5 minutes stirring constantly until candy thermometer reaches 234 degrees F.
Remove from heat. Add chocolate, stir until it melts and is smooth. Stir in nuts and vanilla.
Pour into parchment paper lined 8 inch square pan. Let cool completely before diving into bite-sized cubes.
Average Member Rating
(0 / 5)
0 people rated this recipe