Tortilla Pinwheels
2018-06-10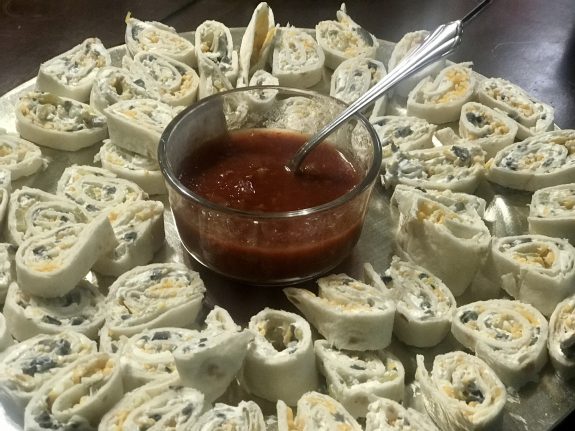 Are you looking for a really good appetizer to make for a party?  Here's a great recipe that's delicious, affordable and easy to make.
Ingredients:
1 -8 ounce sour cream
1 -8 ounce cream cheese (softened)
1 -4 ounce green chilies -chopped
1 -4 ounce black olives -chopped
1 cup cheddar cheese (grated)
1/4 teaspoon garlic salt
1 package flour tortillas
How to make it:
Combine the sour cream and cream cheese -stir in together until completely smooth in a medium bowl.  Add the green chilies, black olives and garlic salt. Mix together well.
Spread mixture on several flour tortillas to make a thin layer.  Sprinkle cheddar cheese over the tortillas.
Roll the tortillas and wrap up tightly in plastic wrap or foil. Refrigerate an hour before serving.
When ready to serve, cut in 1 inches pinwheels.  Serve with your favorite salsa or my Pico De Gallo recipe.
Average Member Rating
(0 / 5)
0 people rated this recipe