Beer Braised Onions
2018-06-21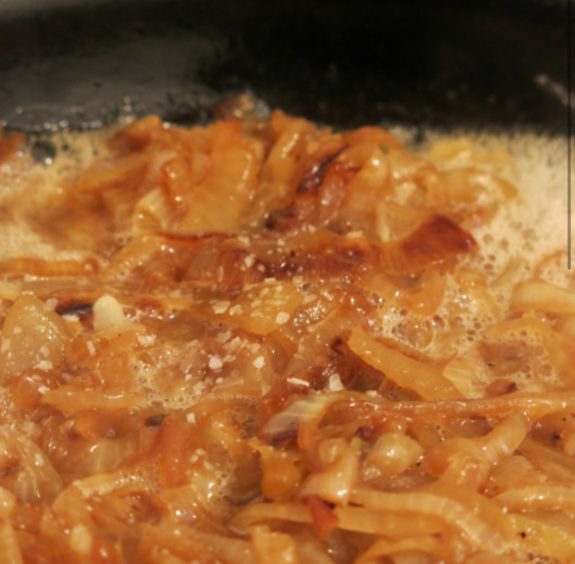 These onions go great with my burgers.  They can be cooked ahead, cooled and kept in the refrigerator.  When you need them, simmer them gently.  When they are hot, add a splash of beer to perk up the flavor.
Ingredients:
1 large onion, thinly sliced
1/2 ounce unsalted butter
8 fluid ounces beer (I used Founders Porter)*
1 teaspoon sugar
1/2 teaspoon salt
How to make it:
Melt butter in large skillet. Add the onions and cook until tender.
Add 6 fl. oz. beer, sugar and salt.  Cook approximately 16-18 minutes until the beer is absorbed and the onions are starting to brown.  Add the remaining beer and simmer gently.
Serve warm to accompany burgers.
*Note:  Founders Porter -pours silky black with a creamy tan head. The nose is sweet with strong chocolate and caramel malt presence. No absence of hops gives Founders robust porter the full flavor you reserve and expect.  Cozy like velvet.
Average Member Rating
(0 / 5)
0 people rated this recipe