Easy Baked Pork Chops
2018-06-13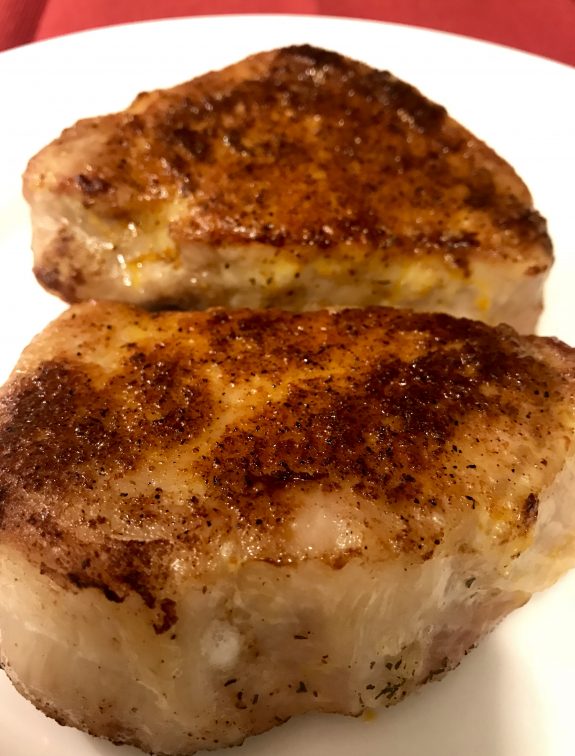 If you barely cook, this easy pork chop recipe might be a good idea to try. They require very few spices.  They are also tender, very juicy and full of flavor.
Ingredients:
4 boneless pork chops, 1 inch think
4 tablespoons Extra Virgin Olive Oil
2 teaspoons smoked paprika
1 teaspoon garlic powder
2 teaspoons salt
1 teaspoon black pepper
How to make it:
Preheat oven to 400 degrees. Lightly grease baking sheet or line with non-stick aluminum foil.
Rub each pork chop with olive oil.
In a small bowl mix together all the spices, salt and pepper.  Season the pork chops with spices.
Bake in the preheated oven for 25 minutes, until pork chops reach an internal temperature of 145 degrees. Drizzle a little extra virgin olive oil on pork chops the last 5 minutes before removing them from oven. Makes 4 servings.
Average Member Rating
(4 / 5)
1 people rated this recipe