Pico de Gallo
2018-06-10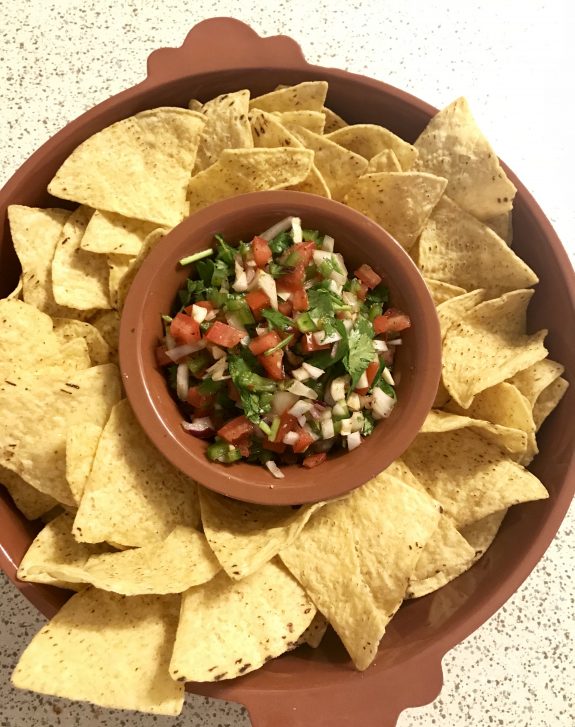 The sign of a true Mexican food connoisseur, is how well they can make Pico de Gallo.  I like my Pico with cilantro and lots of garlic.  It's also the basis for my guacamole.  It goes with corn chips, omelets, black beans or any Mexican food entrée.
Ingredients:
1 medium yellow onion
1 large tomato -chopped without the seeds
1 large garlic clove, minced
2 jalapenos, stemmed, seeded and minced
2 tablespoons cilantro -chopped finely
2 small limes -freshly squeeze the juice
1/4 teaspoon cumin
pinch of red chili peppers
1 teaspoon Kosher salt
1/2 teaspoon black pepper
How to make it:
Combine all the chopped veggies in a bowl, add the seasonings and squeeze the lime juice all over the mixture.  Stir well and let marinade for at least an hour before serving.
Average Member Rating
(0 / 5)
0 people rated this recipe