Recipes from Ingredient:
cheese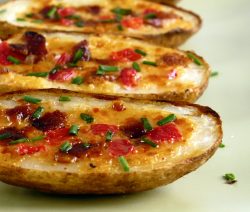 If there's anything better than the perfect baked potato, it would have to be a twice baked potato. I'm sure everybody's Mom, Grandma or next-door neighbor has a recipe for double-stuffed potatoes; after all, if you can bake a potato and make mashed potatoes, you're pretty much halfway there. See, ...
Read more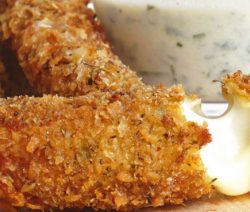 Oh, I love this appetizer.  The creamy bite of goat cheese -just melts in your mouth. Ingredients: 8 ounces fresh goat cheese 1 cup chopped dry chorizo 1 1/2 tablespoons minced chives Salt and freshly ground black pepper Nine 12-by-16-inch sheets of thawed phyllo dough Melted butter, for brushing How ...
Read more