Favorite Pea Salad
2018-05-07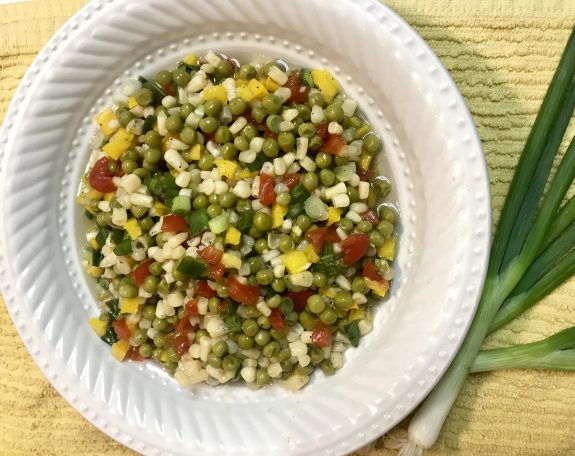 Hey Sweet Pea!  You will really love this delicious pea salad.
Ingredients:
1 can Lesueur peas (drained)
1 can ShoePeg corn
1 small jar Pimentos
1 bell pepper (chopped)
4 or 5 green onions (chopped)
Topping:
1 cup sugar
1 cup Extra Virgin Olive oil
1 cup white vinegar
1 teaspoon salt
1 teaspoon pepper
How to make it:
Mix together and pour over vegetables, let set at least overnight in the refrigerator.  Pour off liquid in a bowl and save.  If veggies are not all eaten put liquid back over them and keep covered in the refrigerator.  Can be kept for several days.  Can be doubled for a larger crowd.
Average Member Rating
(0 / 5)
0 people rated this recipe