Recipes from Ingredient:
Extra Virgin olive oil (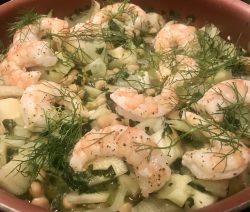 Are you looking for a quick and low-fat shrimp dinner?  I think this one fits the bill!  On busy nights, I can whip up this recipe in about 20 minutes flat.  It's delicious and only 240 calories per serving. Ingredients:  1 fennel bulb, diced up in small pieces -safe fronds. ...
Read more