Recipes from Ingredient:
Colby cheese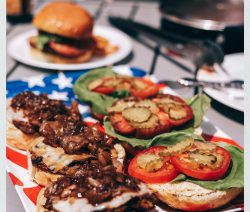 This is one super delicious and unique recipe!  Nothing else like it out there…  If you love hamburgers -then you will love this recipe!  Origination, my home town "Amarillo, TX" eating with neighbors and a former fiancé. Ingredients: 1  1/2 lbs. Grass-fed hamburger meat 1/2 cup your favorite chunky salsa ...
Read more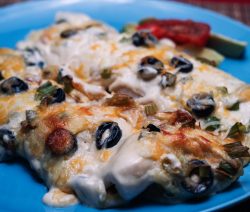 This is one of my favorite Mexican food recipes.  Creamy goodness!  Try it with my Pico de Gallo tomato salsa. Ingredients: 2 cups Colby cheese shredded 1/2 cup chopped green onions 12 tortillas (1 pkg.) 2 cans cream of chicken soup 1 (16-ounce) sour cream 1 small can diced green ...
Read more