Authentic Home-Style Guacamole
2018-05-06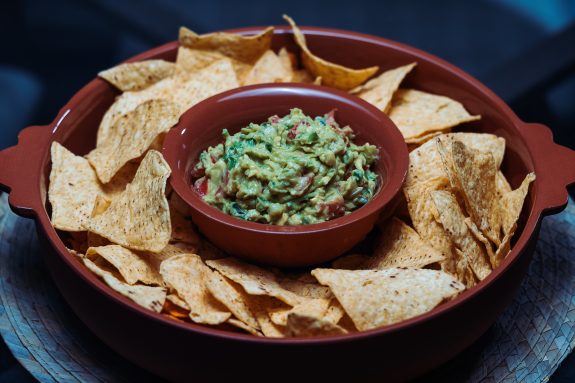 My special guacamole, everybody loves it!
Ingredients:
4 ripe Hass avocados, split, seeded and peeled
1 medium sweet yellow onion, chopped
1 medium tomato, chopped without seeds
1 large clove garlic, minced
2 jalapenos, stemmed, seeded and minced
1 medium lime
2 tablespoons chopped cilantro
1/4 teaspoon cumin
pinch of red chili peppers
1 teaspoon Kosher salt
1/2 teaspoon black pepper
How to make it:
Put the chopped veggies in a bowl and add seasonings, add avocado and mash on far sides of the bowl with a fork.  I like to make it somewhat a rough mash -so that my guacamole is chunky.  Adjust seasonings to taste (salt & pepper).
Transfer to a serving bowl and serve with tortilla chips or fresh vegetables or as an accompaniment to an entrée.
Average Member Rating
(0 / 5)
0 people rated this recipe