Grilled marinaded steak
2018-05-06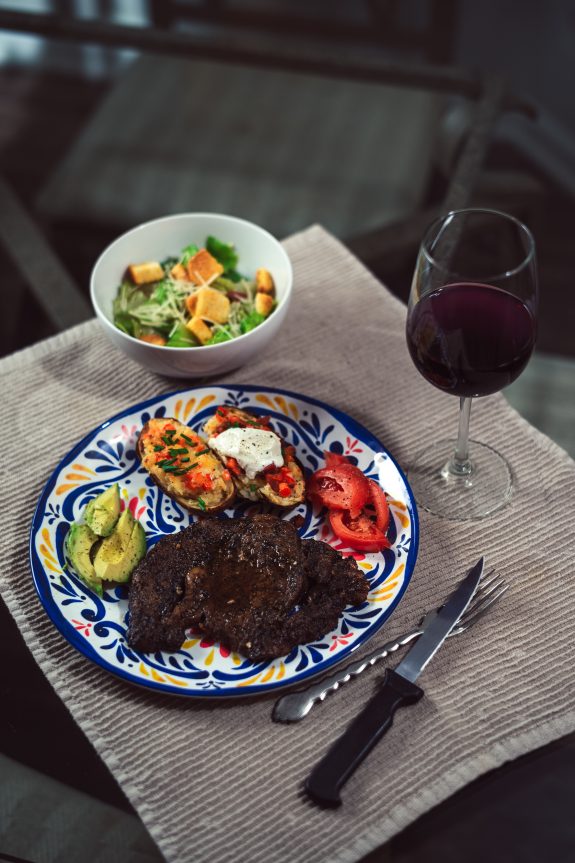 You pick your favorite cut of beef.  This steak marinade is so delicious!  Plan to marinade for 3-4 hours or overnight in the refrigerator.
Ingredients:
1/4 cup Worcestershire sauce
1/3 cup soy sauce
1/2 cup Extra Virgin Olive Oil
1 small lemon (juice only)
1 1/2 teaspoon garlic powder
3 teaspoons dried basil
1 1/2 teaspoons dried parsley flakes
1 teaspoon ground black pepper
1/4 teaspoon hot pepper sauce (optional)
1 teaspoon minced garlic (optional)
Pour the soy sauce, olive oil, lemon juice, Worcestershire sauce, garlic powder, basil, parsley, black pepper, hot pepper sauce and minced garlic in shallow dish. Whisk together or pour into the blender and blend on high for 30 seconds until thoroughly mixed.
Pour the marinade over your desired type of meat.  Cover and refrigerate for up to 8 hours.  Cook meat as desired.
Average Member Rating
(5 / 5)
1 people rated this recipe